1:3.8 scale reproduction of the famous aerobatic glider produced until 1997 after the construction of about 30 specimens. By many, it is considered the aerobatic glider "par excellence" and this is demonstrated by the fact that even at the recent aerobatic world championships held in Issoudun in France, most of the pilots flew with this extraordinary "machine".
Designing this scale glider, priority was given to the so-called "handling". Therefore, unlike other scale reproductions, the weight is more moderate by seeking as much as possible the positioning of the masses towards the fuselage. This guarantees a rapid, effective and visually satisfying rotation rate on the longitudinal axis avoiding unaesthetic "repositioning inertia" at the end of the acrobatic maneuvers.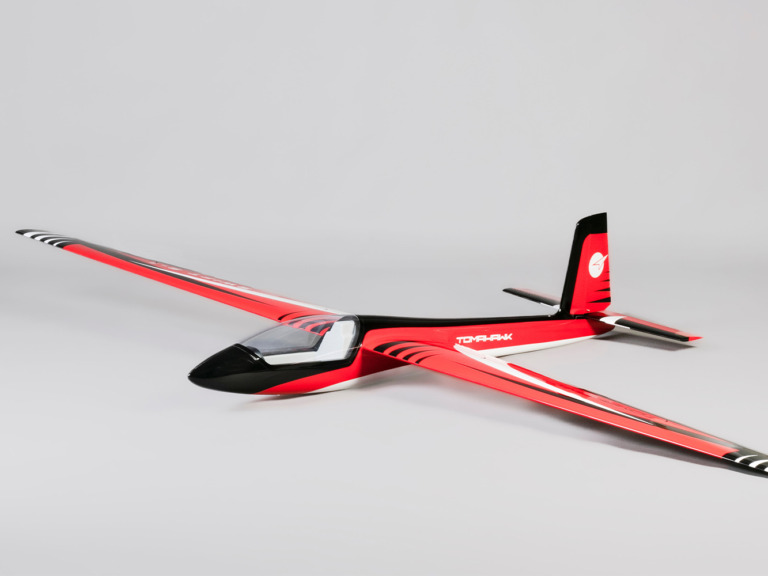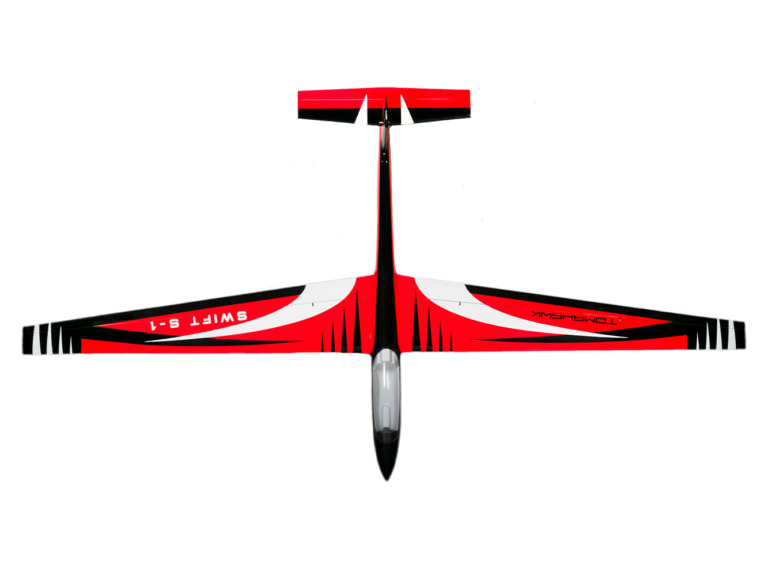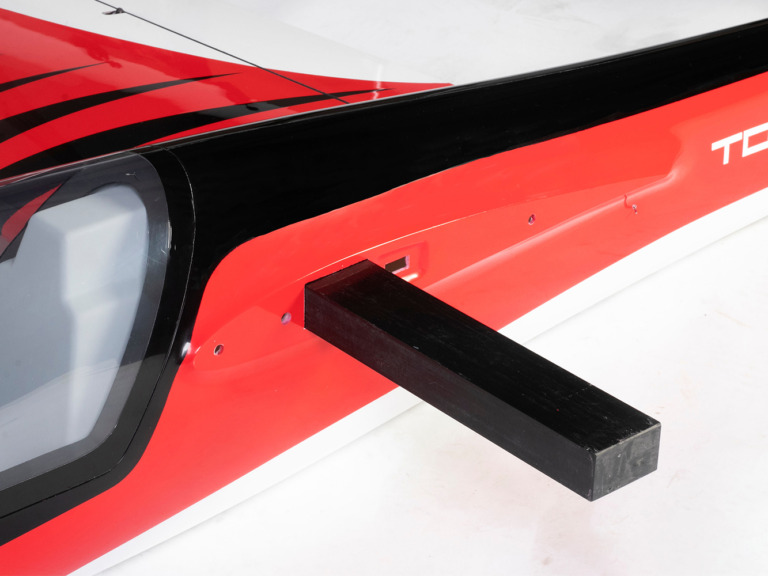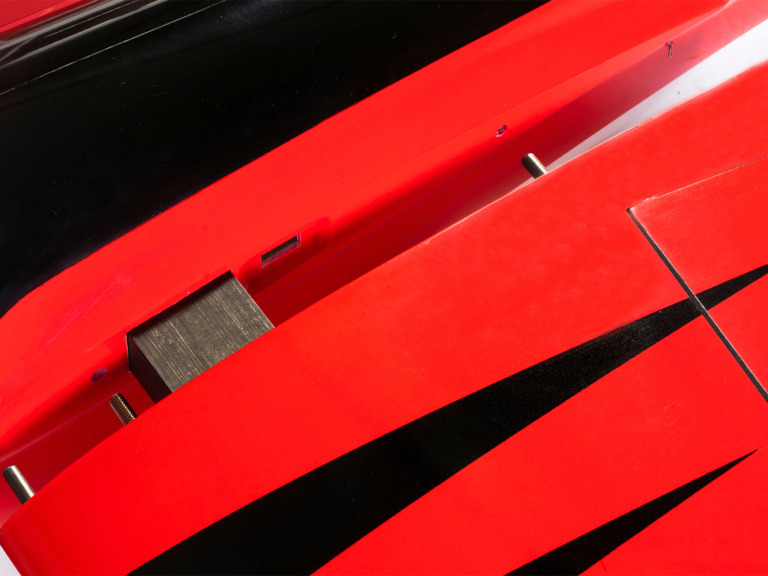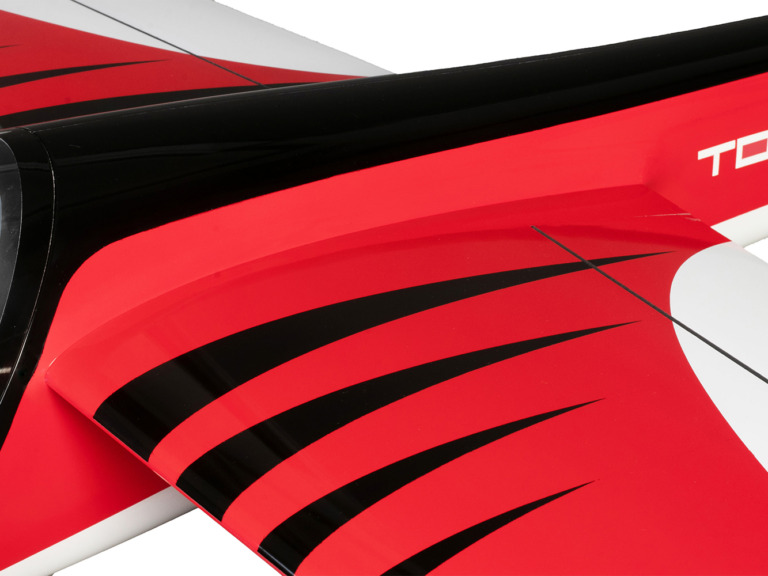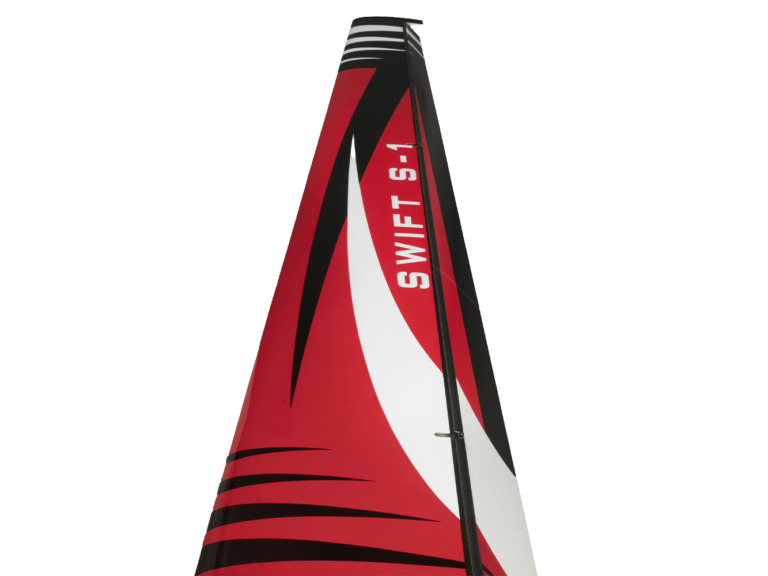 Wise utilization
of composites
Laminated wings in composite material with full carbon-fibre sandwich structure, finally sheeted with a 50 grams glass fiber layer to obtain a finishing effect of smoothness, regularity and attention to detail.
Fiberglass fuselage with carbon reinforcements from the centre to the tail section. Full carbon rectangle wing joiner.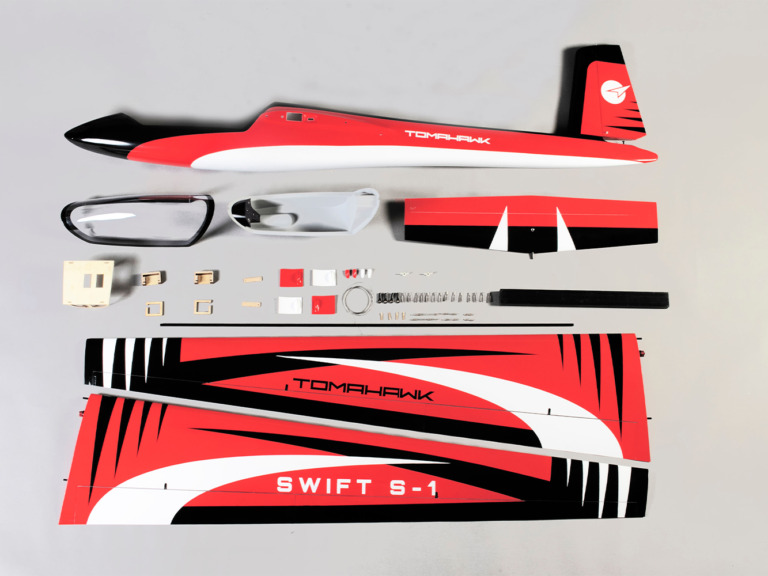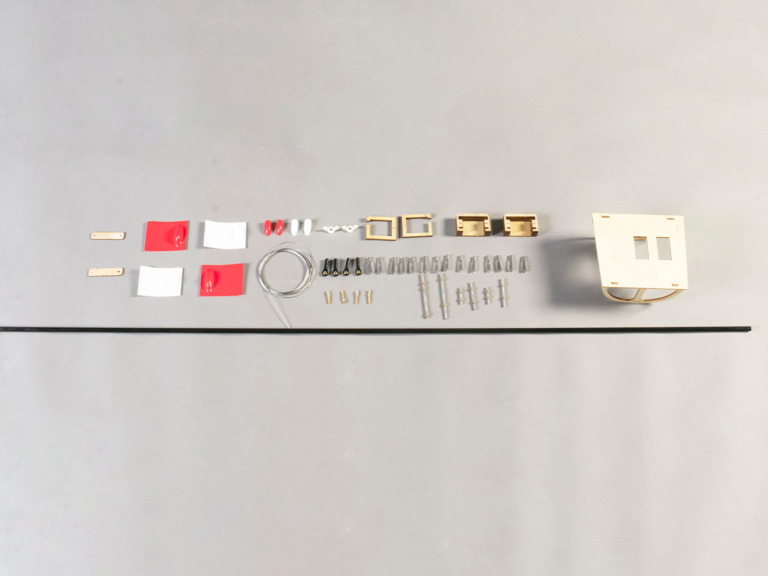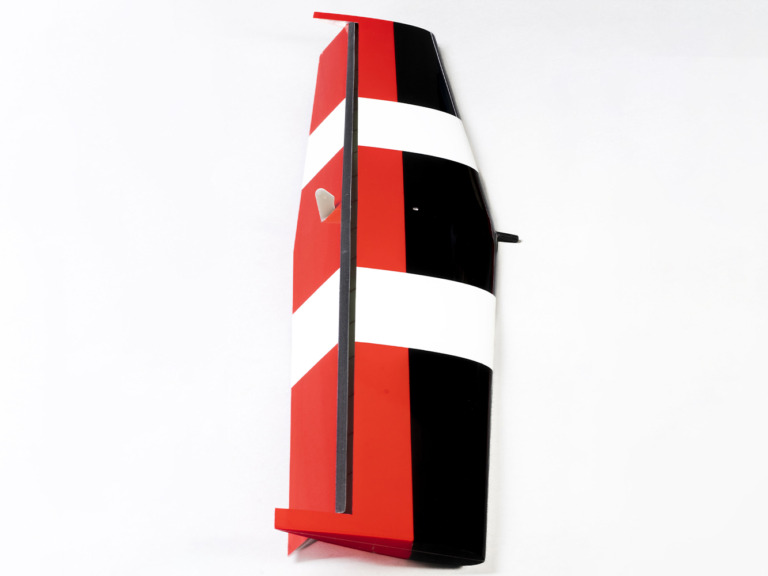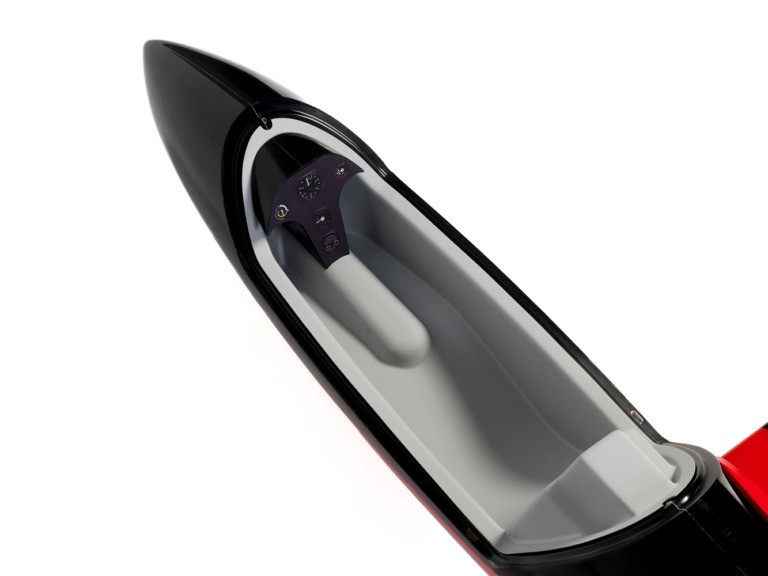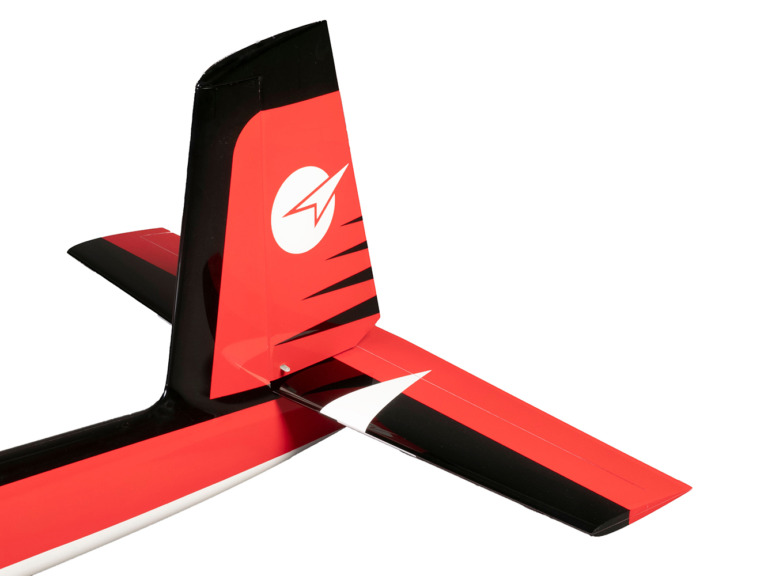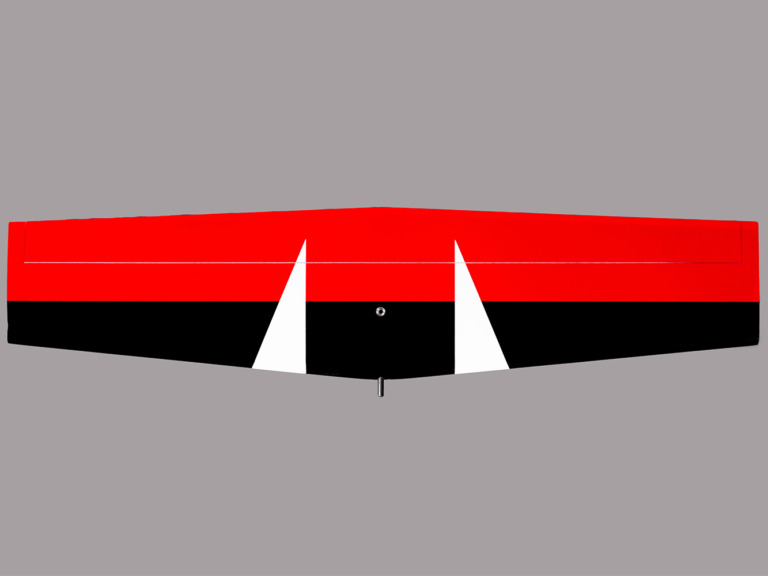 high level of
Assembly stage
All rudders are hinged and made as elastic flaps with wipers to cover the gaps while rudder horns and servo mounts are partially glued in or laid by ( CNC milled). Cockpit is ready with seats and instrument-panels, canopy is already glued to the frame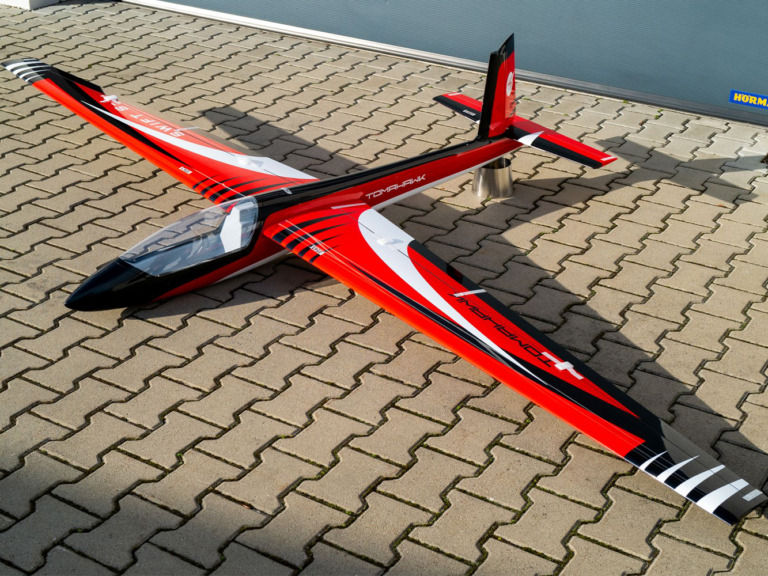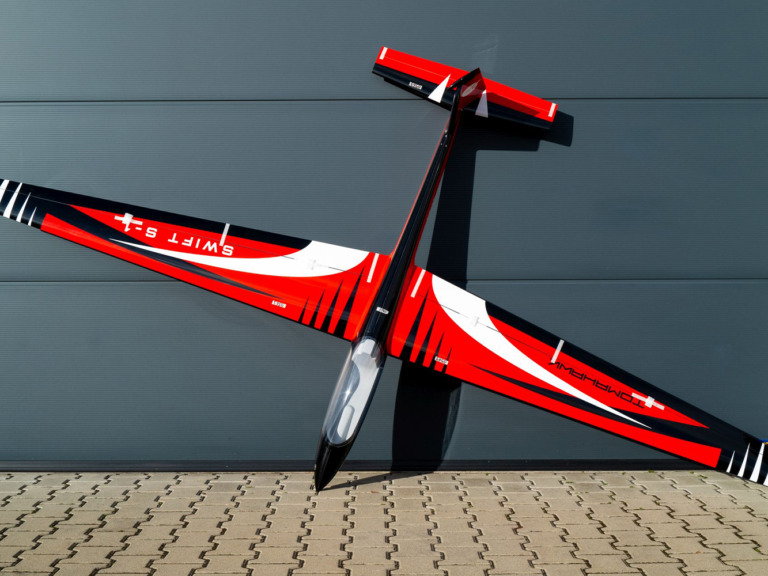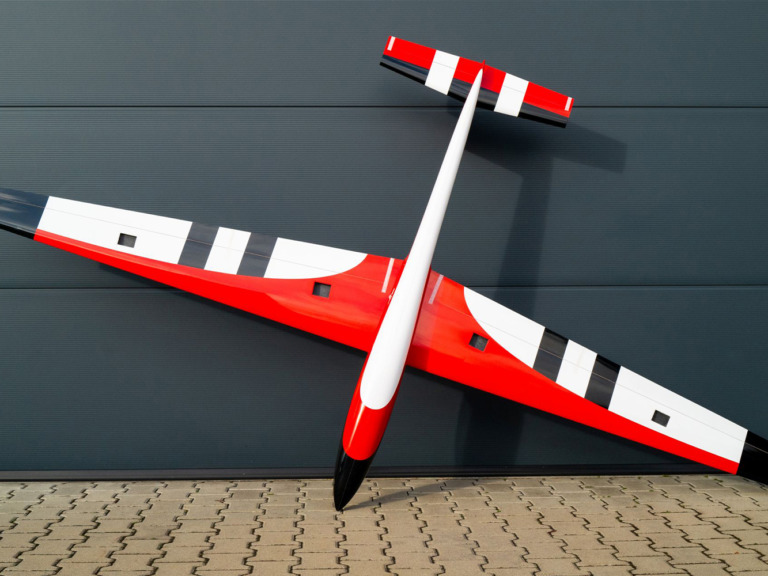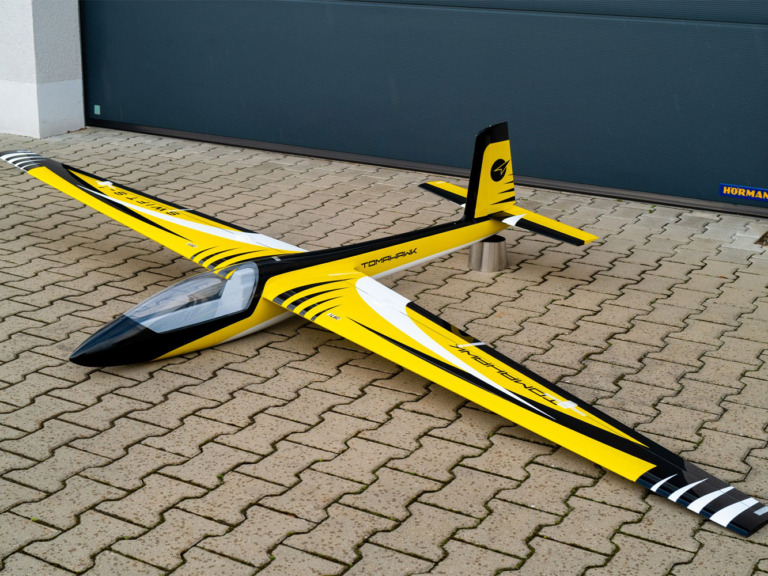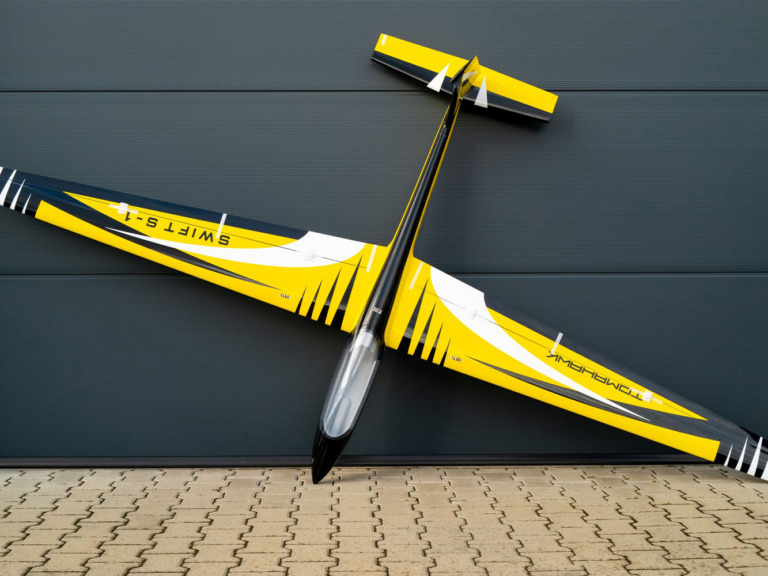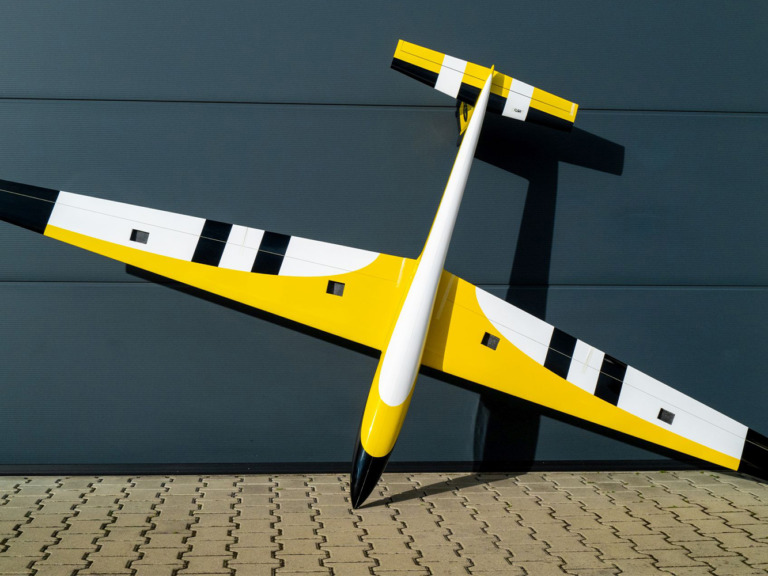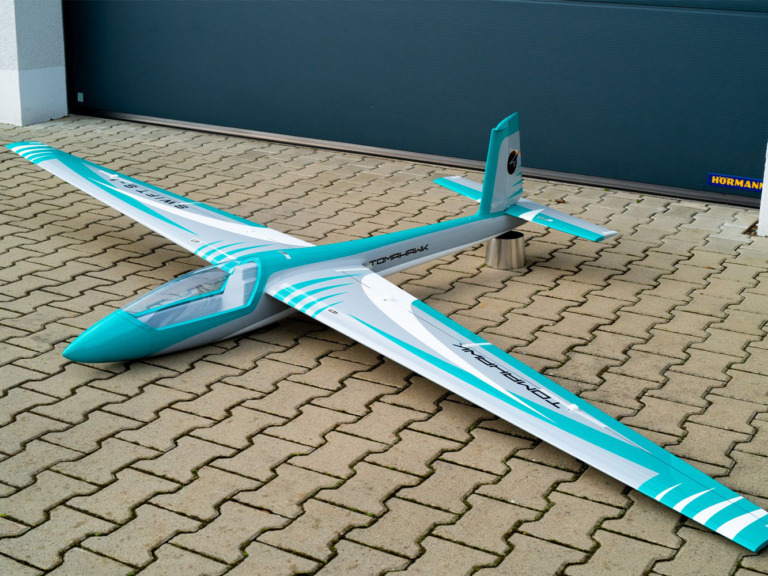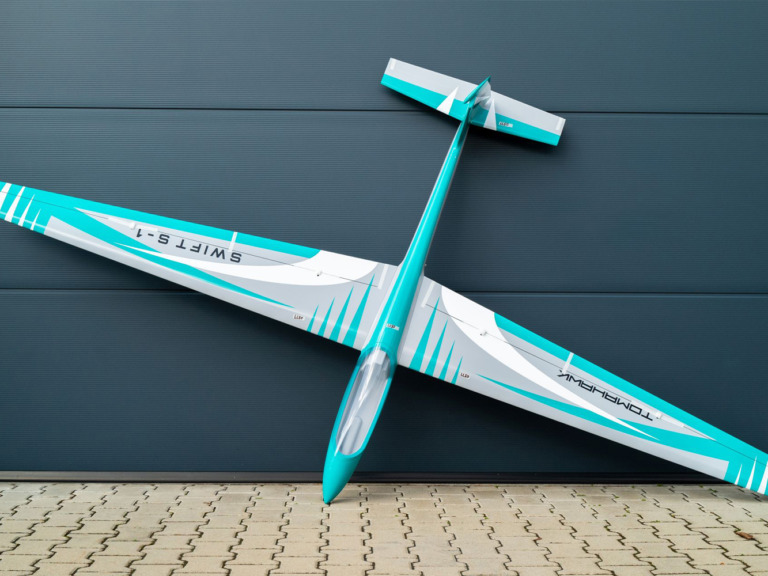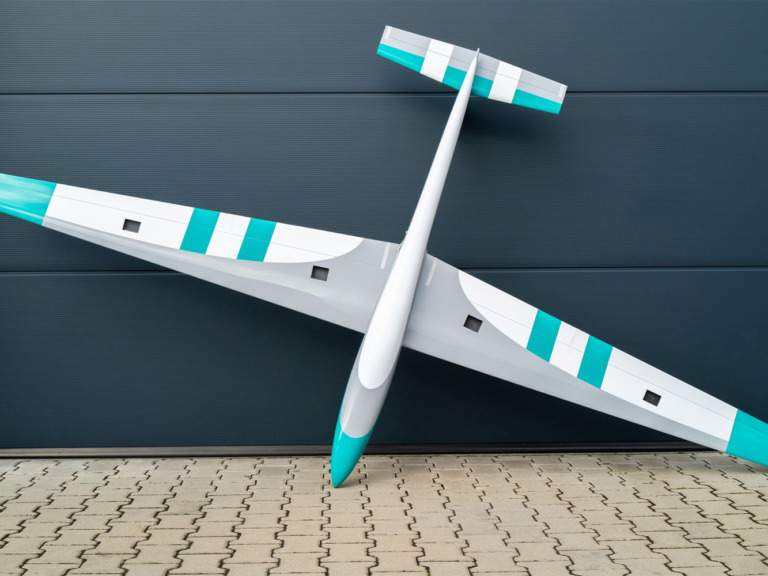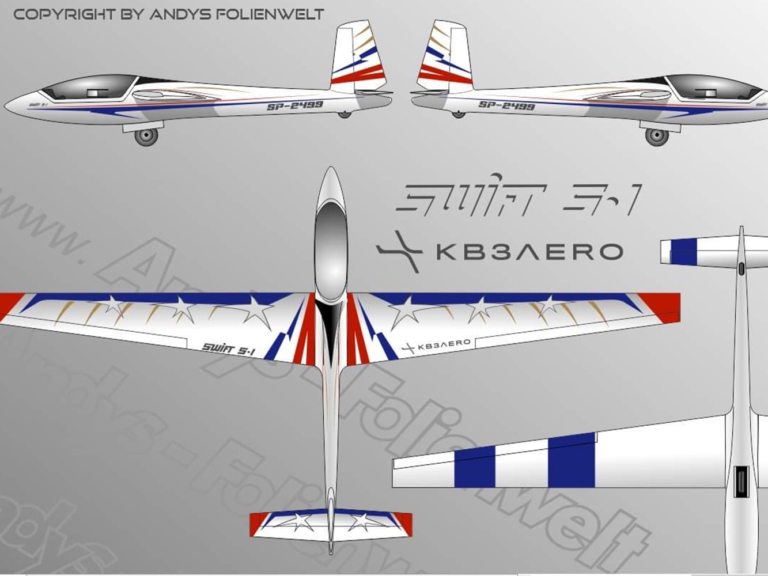 Swift is available in a full white version or in three different Tomahawk Aviation liveries: red/black, yellow/black and petrol/black (in-mould painting). Furthermore, it is also available our KB3Aero livery, designed in collaboration with Andy's Folienwelt. This is made of high resistance vinyl stickers for a truly excellent result. For the latter it is possible to request the personalization of some details.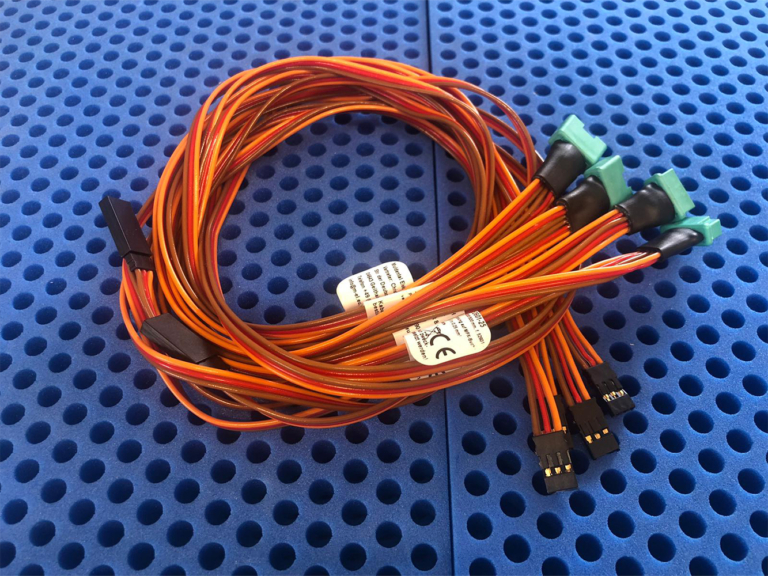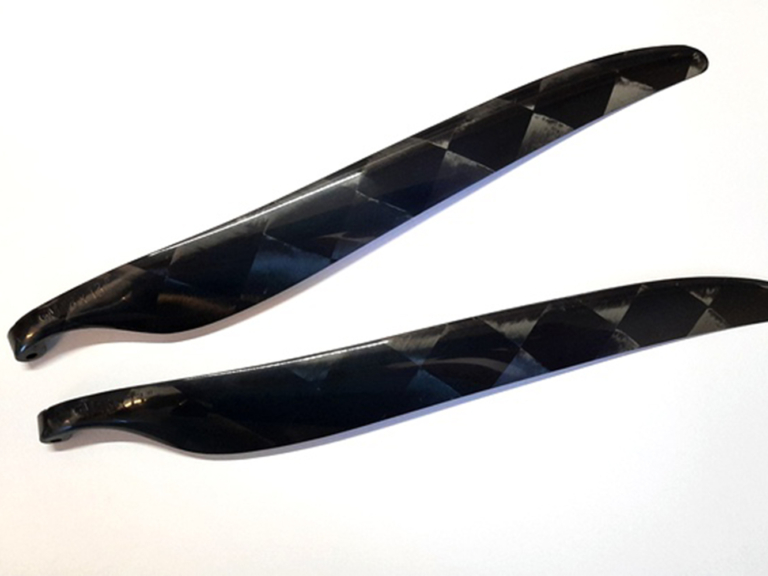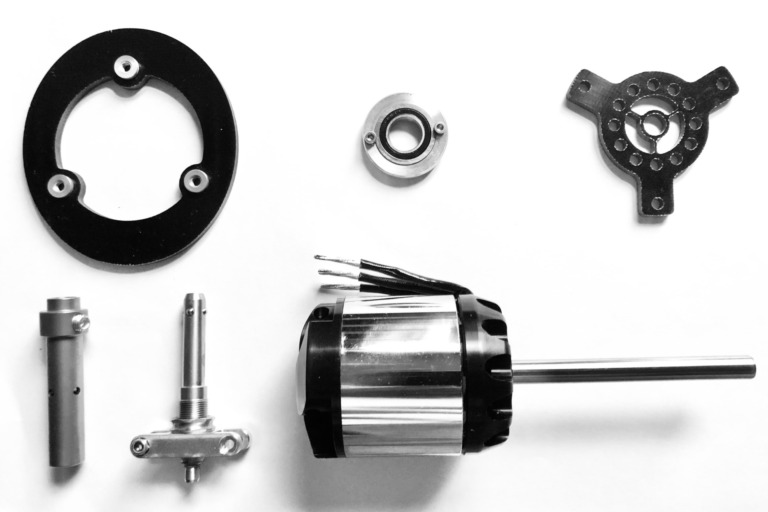 SERVO KIT AND DRIVE SYSTEM (6S)
There are two different configurations: the first, called "E-Glider", was designed primarily for those who are approaching for the first time a pure acrobatic glider over three meters and seven kilograms. For extreme aerobatics "devourers", we have created the "FesEx-Glider" version using faster KST servos and a Torcman drive system allowing instant lifts.
Download our price list to get more details about installation service.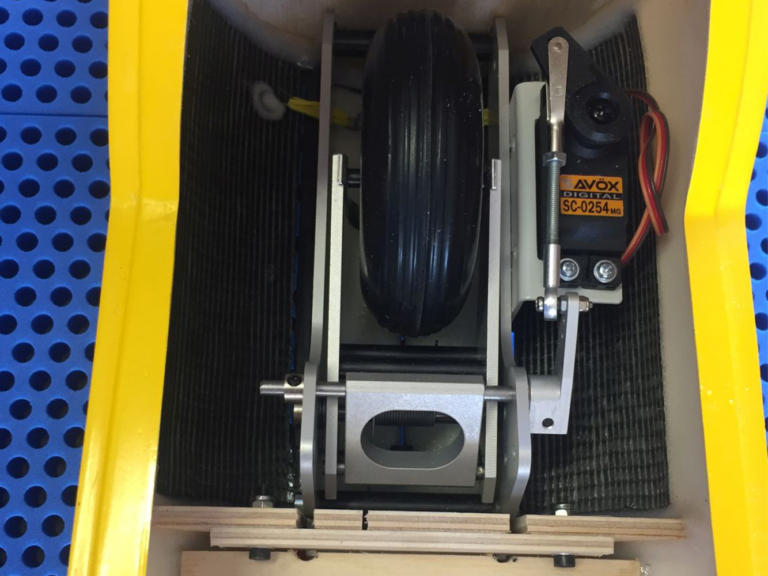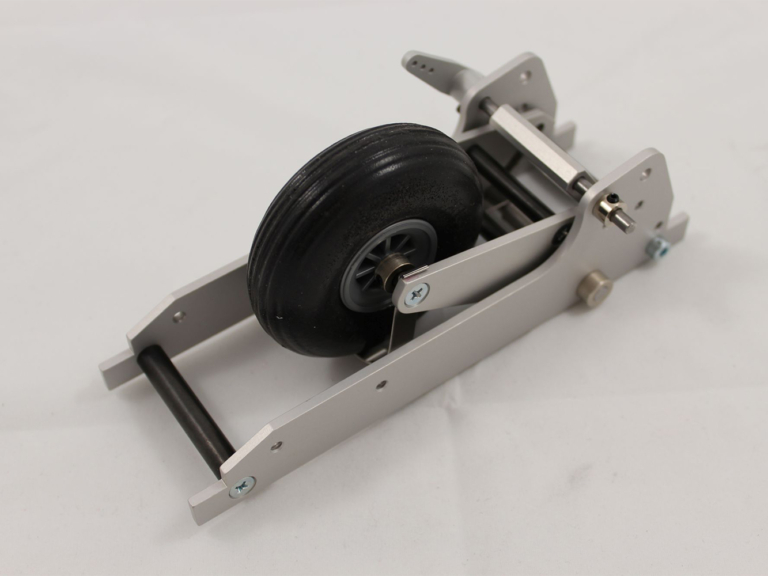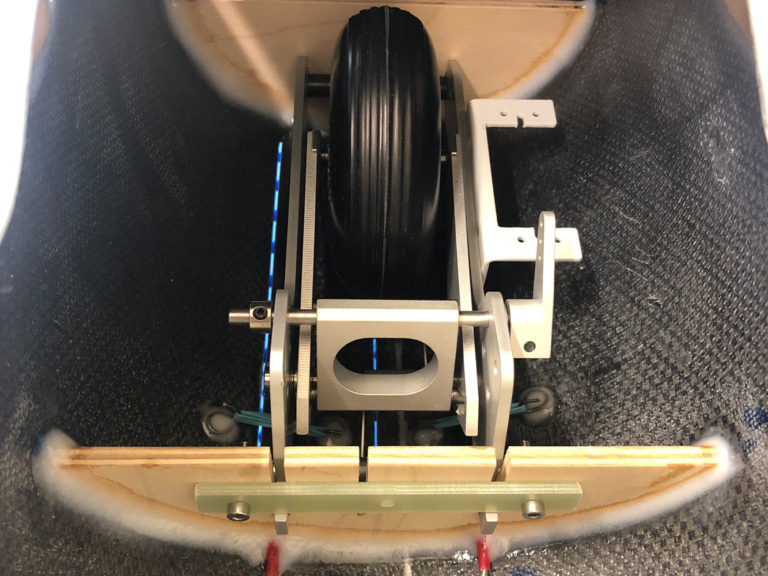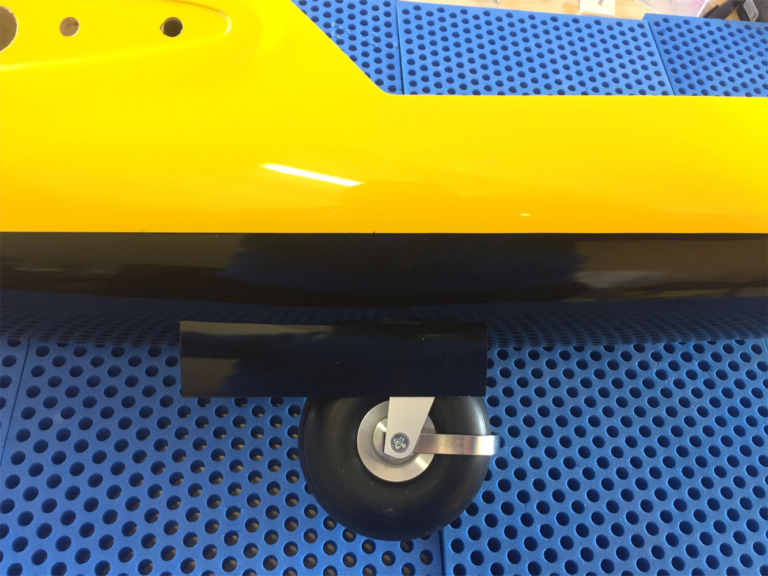 Full aluminium retractable landing gear.
Installation service is available upon request and also includes the landing gear servo.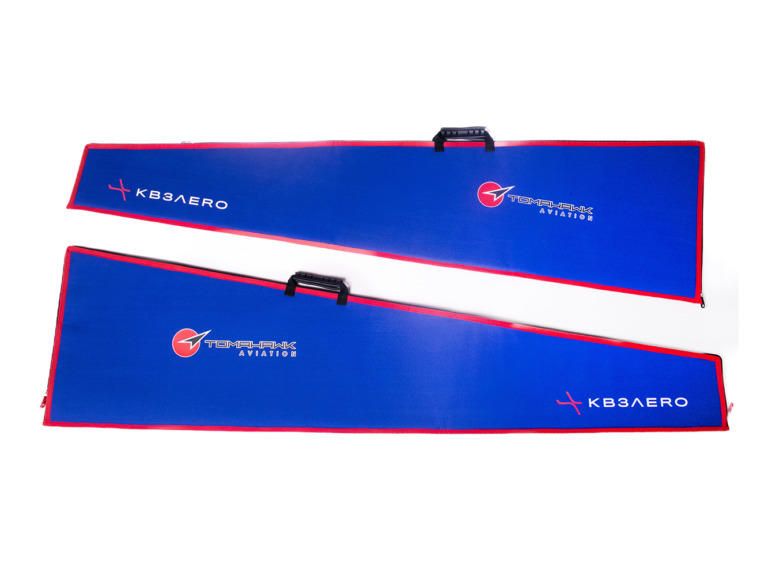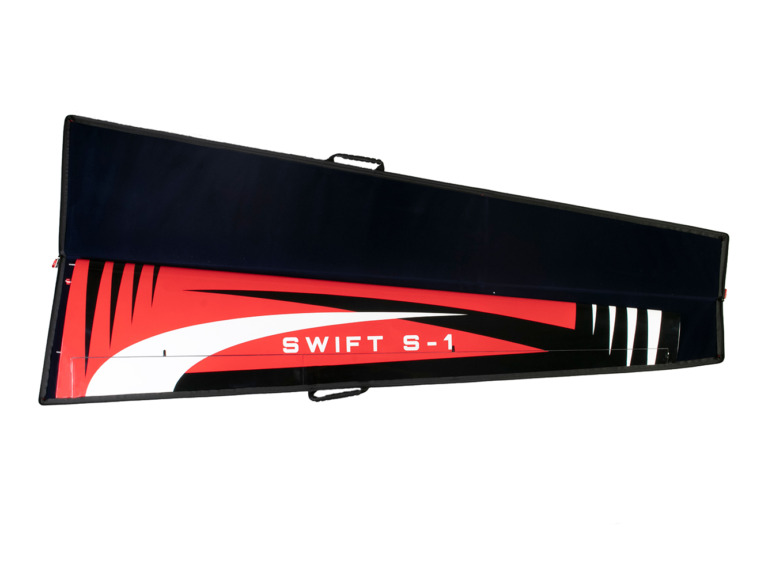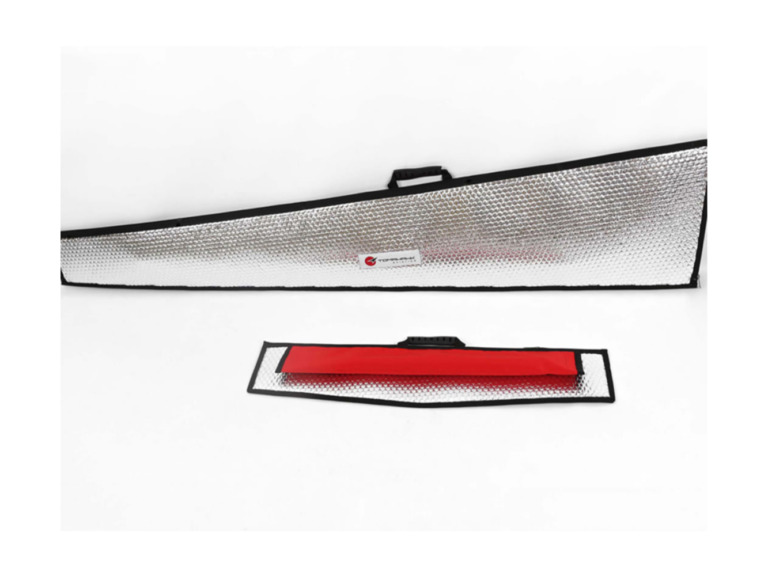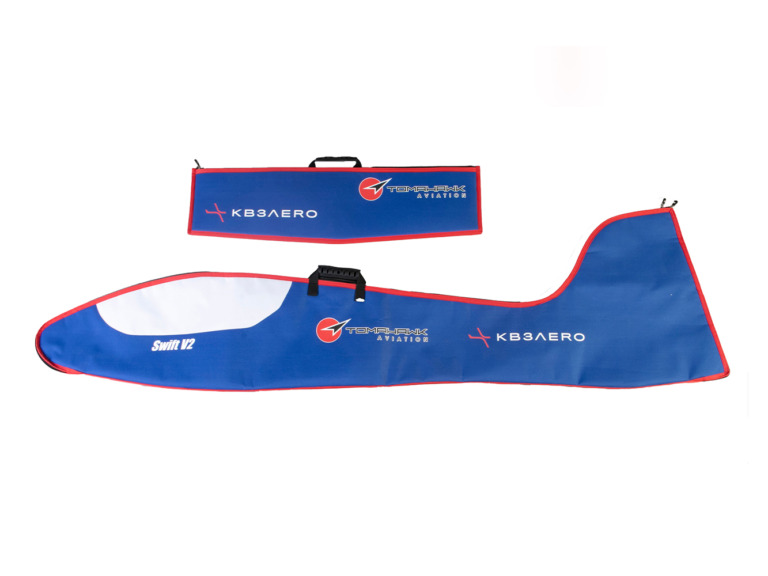 Premium quality bags produced by Revoc, our partner and European leader in the field of wing and fuselage bags. They can be ordered in cordura (a highly resistant to impact and scratching and partially water-repellent fabric) rather than alu reflective fabric. Both versions are distinguished by the KB3Aero and Tomahawk logos.